Uncategorized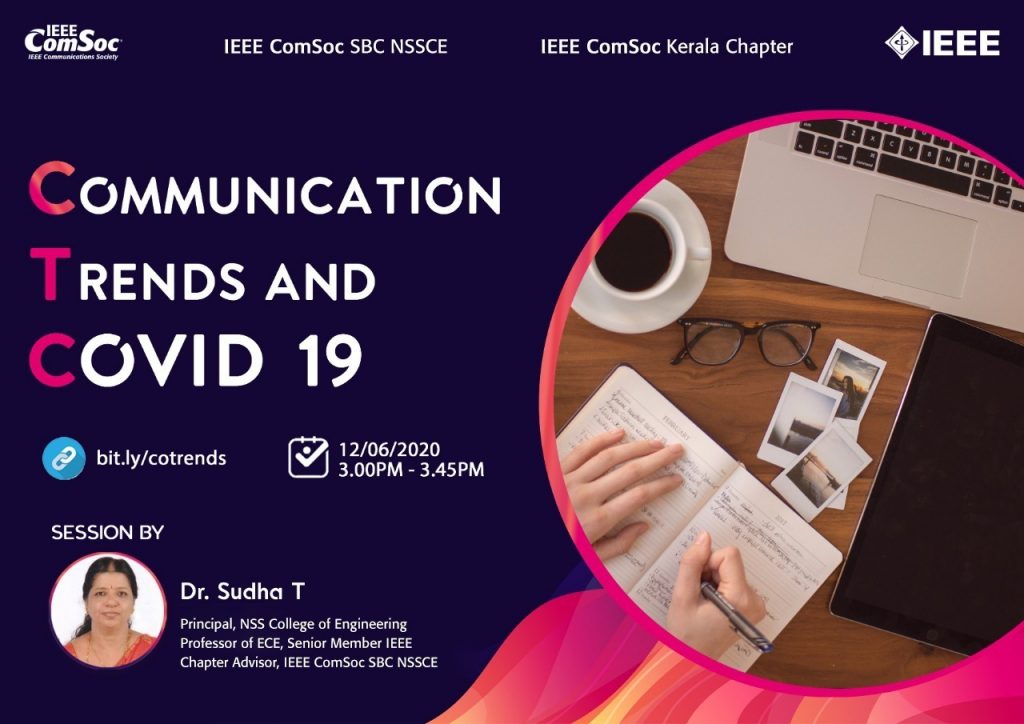 Webinar on COMMUNICATION TRENDS & COVID 19
Challenges faced in this period of global recession are unprecedented and overwhelming yet it has unfolded many opportunities.
IEEE ComSoc SBC NSSCE in association with IEEE ComSoc Kerala Section presents before you an interesting Webinar on COMMUNICATION TRENDS & COVID 19.
Date :🗓️ 12th June 2020
Time:⏰ 3 PM – 3:45 PM
Venue: Google Meet
Speaker: Dr. Sudha T
The Principal, NSS College of Engineering, Professor of Electronics and Communication engineering, Chapter Advisor of IEEE ComSoc SBC NSSCE and Senior Member IEEE.