event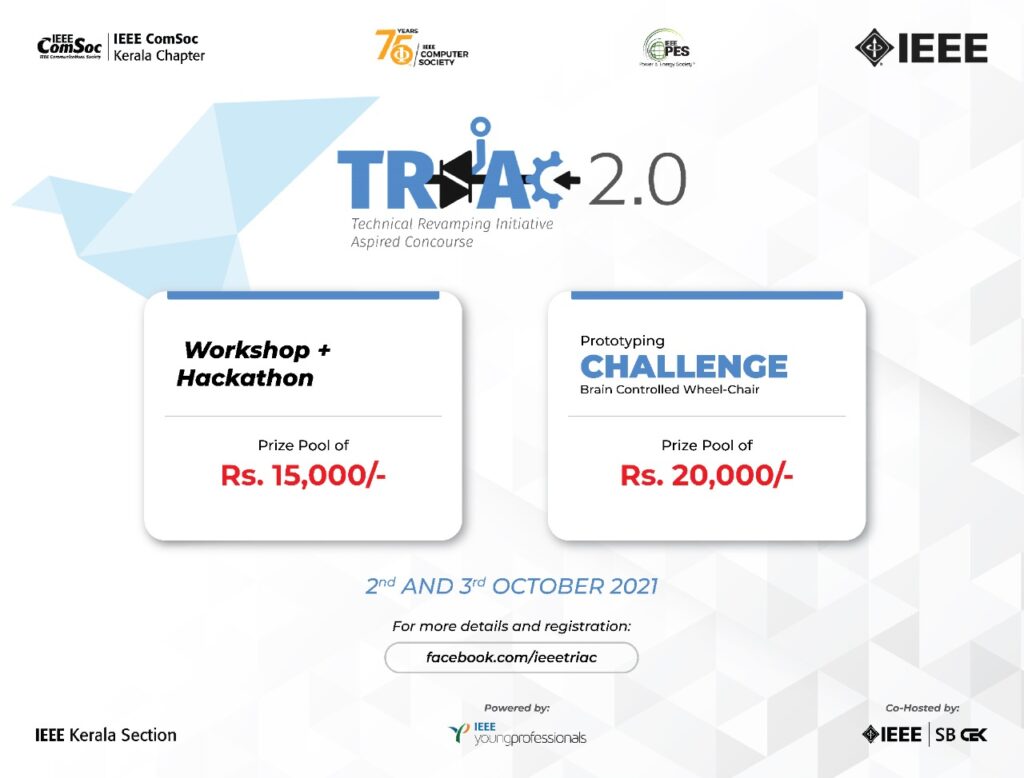 Triac2.0
Have a glance to what TRIAC 2.0 offers apart from fun & knowledge.
IEEE PES Kerala Chapter, IEEE Computer Society Kerala Chapter & IEEE ComSoc Kerala Chapter happily informs you that we are offering a pool prize of ₹15,000 for the Hackthon winners of Technical Revamping Initiative Aspired Concourse~TRIAC 2.0, Co-Hosted by IEEE SB CEK, organised on 2nd & 3rd October 2021.
Registering & participating in any one of our parallel tracks, opens your door to participate in the Prototyping Challenge, which offers a cash prize worth ₹20,000.
Here have a look at all our parallel Workshop cum Hackthon tracks at our official facebook page & register for your track from there
https://www.facebook.com/ieeetriac
In Case of any queries feel free to contact:
Vignesh Haridas: +91 92072 79405
Nevin Koshy Daniel : +91 75609 36257
Faresh Rahman: +91 75109 22363